Lumpfish caviar and tuna cheese cucumber bites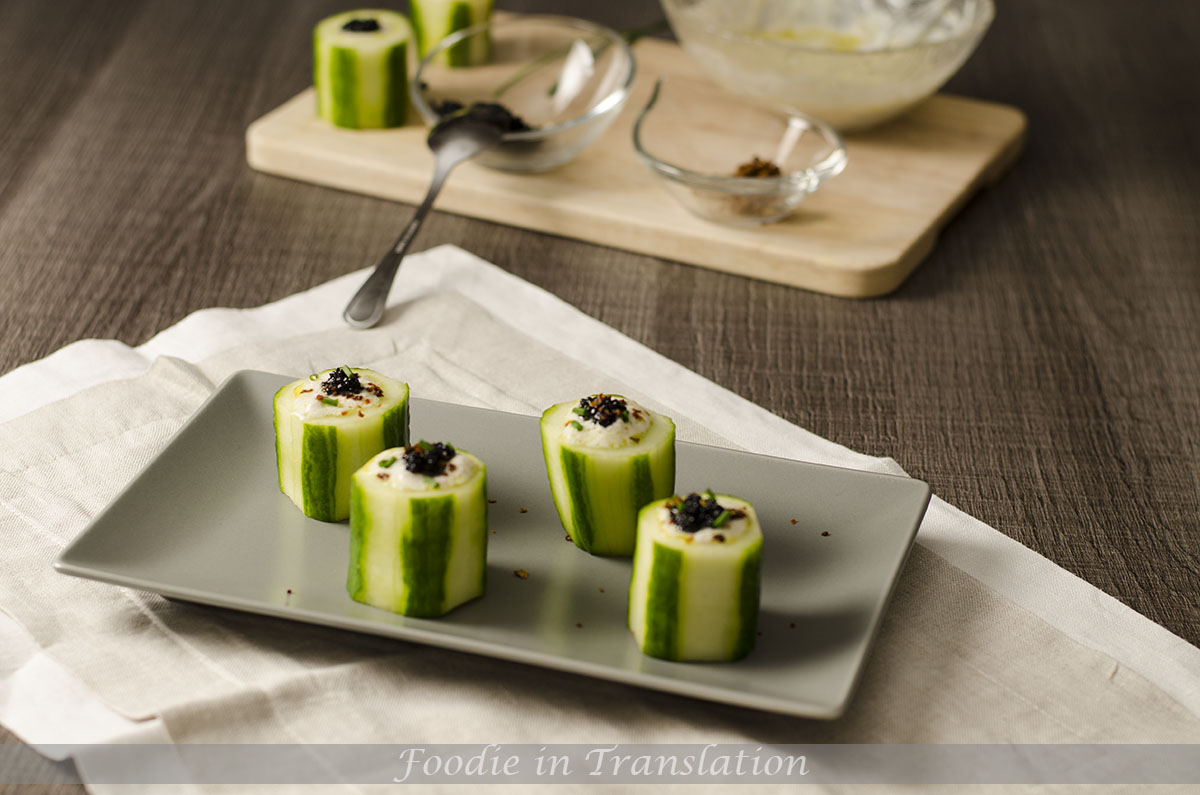 What can I do with a cucumber, some tuna, creamy cheese and lumpfish caviar? Some lumpfish caviar and tuna cheese cucumber bites, of course! 😀
I have been thinking for a while about making some appetizer with cucumber, but I couldn't find a really good idea.
Yesterday, unexpectedly, using what I had into the kitchen, the idea is finally arrived!
Easy, quick and delicious!
What else? 😉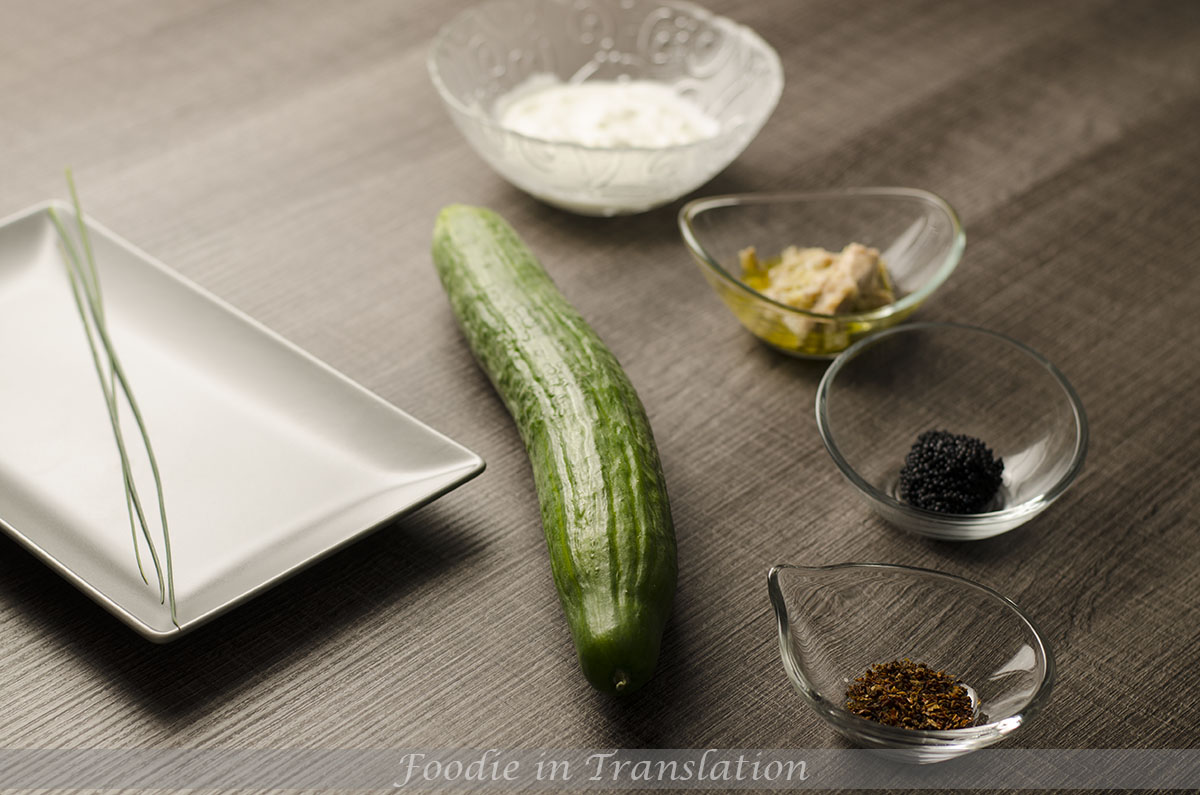 And I think this appetizer will be perfect for the Christmas Eve fish feast.
Don't you think? 😉
---
Lumpfish caviar and tuna cheese cucumber bites
---
Ingredients
1 cucumber
black lumpfish caviar
1 tbs of tuna in olive oil
3 tbs of creamy cheese
sun dried tomato powder
chives
salt
pepper
---
Prep time: 10 minutes
Difficulty: Easy
Serving: 2
---
Wash the cucumber and the chives.
Peel the cucumber roughly, so you will have a striped look, and cut crosswise it into 4cm thick slices.
With a knife or a melon baller scoop out the center of each cucumber slice.
Pay attention: don't dig too deeply.
Even if you think that the cucumber is too "high", don't cut it, the part without sauce it's perfect for degreasing your mouth. 😉
In a small bowl place the creamy cheese and the tuna, season them with salt and pepper and combine them.
Using a teaspoon, fill the "cucumber cups" with our creamy tuna.
Place on top some lumpfish caviar.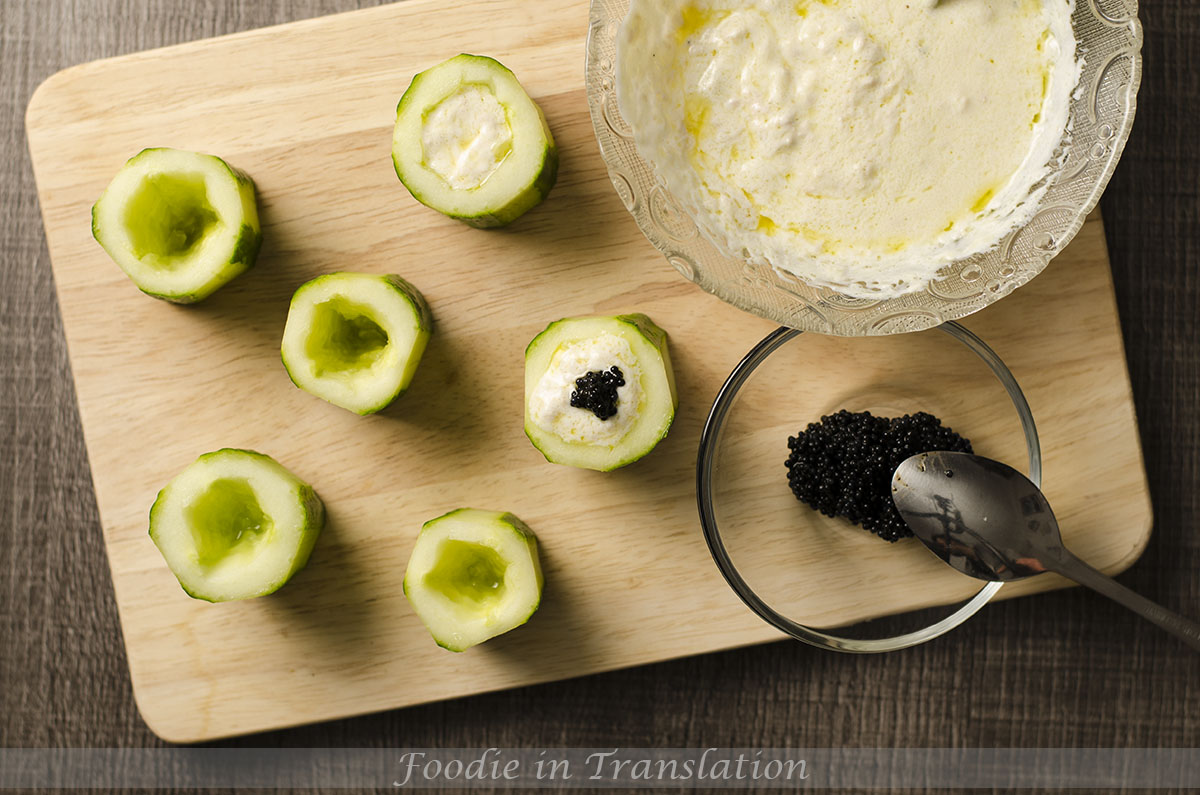 Sprinkle the cucumber bites with the sun dried tomato powder and the minced chives.
The lumpfish caviar and tuna cheese cucumber bites are ready.
Now, all we can do is serve them! 😉
Bon Appétit!!
---