Homemade salted caramel sauce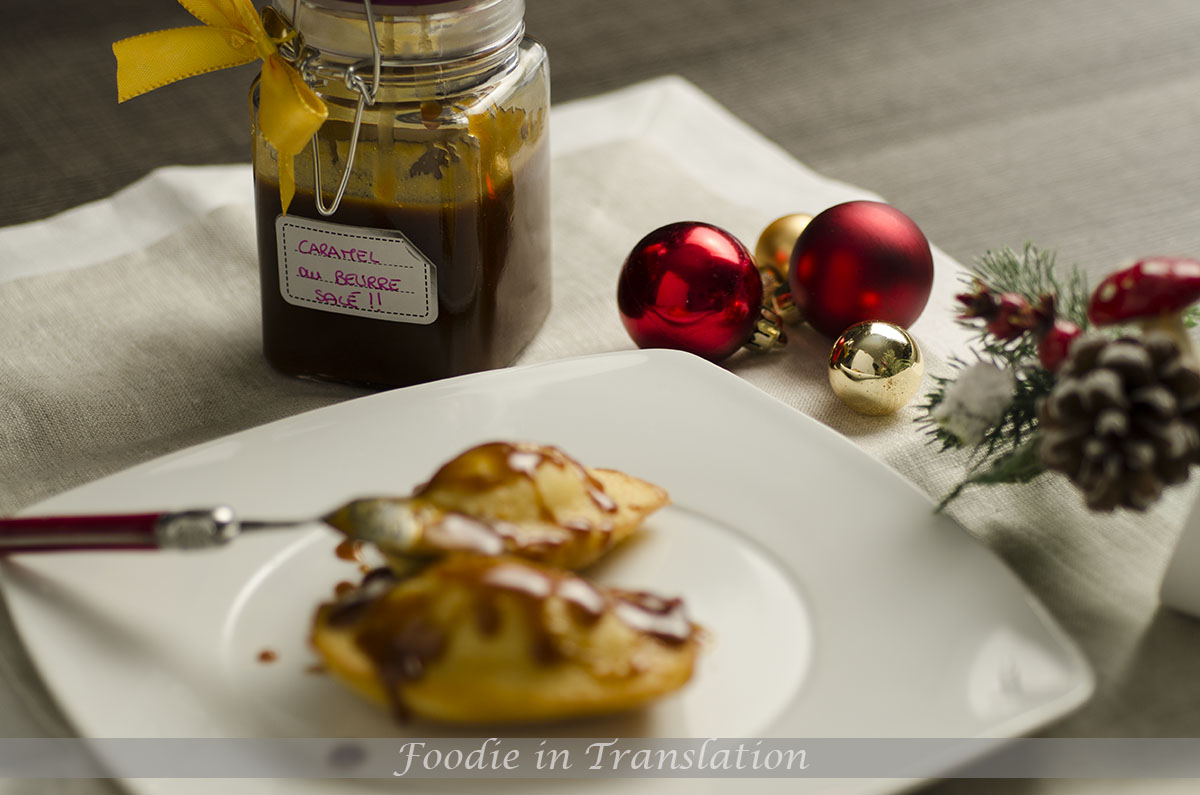 I am not a big fan of too much sugary desserts.
I cannot say I didn't love cake or ice-cream, I should be a liar, but I cannot eat thing too sugary.
An example? Caramel cake!
My boyfriend loves them so much… but I don't!!
Or better I didn't like them until I discovered the salted caramel sauce…
Love at first… taste!! 😀
I don't know, maybe it was the salted butter, which I adore, or that little bit of salt which mitigate the sugary taste, the point is salted caramel sauce is become one of my best friend…
And now… I can make it by myself!! 😀
It's easy to make, you only have to pay attention to not burn the caramel.
Drizzle it over ice-cream or muffins, put inside a crêpe or use as a dip for fruit… you can use it for whatever you like 😀
And what do you think about it as a Christmas present?
I think it would be great! 😉
---
Homemade salted caramel sauce
---
150ml heavy cream/double cream/whipping cream*
---
PREP TIME: 2 MIN
COOK TIME :10 MIN
DIFFICULTY: MEDIUM
YIELD: 300ML
---
Place the sugar in a saucepan and cook it on a medium-low heat.
Stirring constantly and, once it is completely melted, remove from the heat.
Heat the cream a little bit and add it to the caramel.
Pay attention!!! The mixture will bubble rapidly, don't hurt you!
Add the butter cut into pieces and mix with a manual whisk.
Cook again on a medium-low heat and let the sauce thicken.
Pour into a hermetic glass jar.
The homemade salted caramel sauce is ready!
You can pack it and use it as a present, or you can store it on your fridge and use it whenever you want… everything would be tastier!! 😉
Bon Appétit!!
*All of them are good, the important thing is that the cream must be 30% or more milk fat.
** I you cannot find salted butter, never mind, you can easily use unsalted butter and add a bit of salt to the mixture.
---