Hot chocolate mix: how to prepare it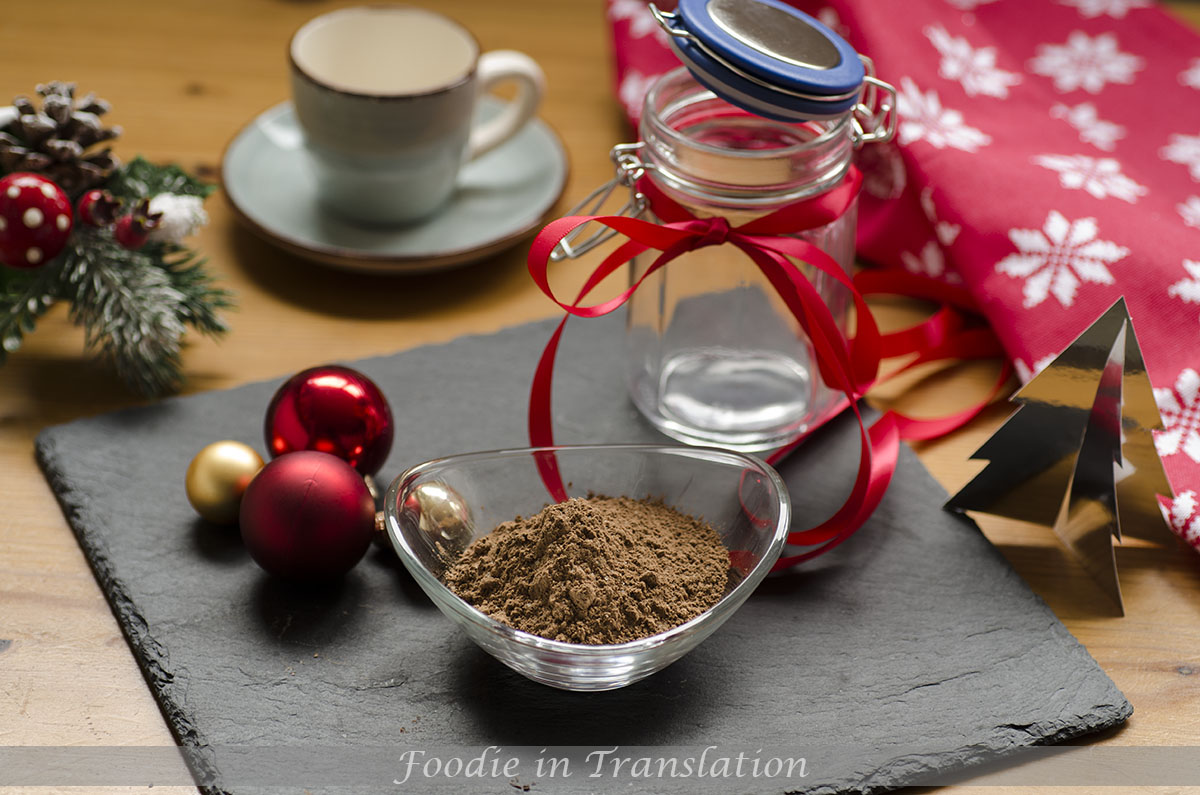 The count down has begun: Christmas is coming!! 😀
It's time to think about presents, isn't it?
Some years ago I started doing little presents by my own.
Easy to make and quick gifts that your beloved ones can… finally eat!!
Did you really think I would prepare something different? 😀
All my life is spinning around kitchen and cooking… so, here my first idea: hot chocolate mix!
Why?
Because my perfect winter afternoon or night is exactly like that: cuddled up on the sofa, right in front of a crackling fireplace, outside is snowing and we are holding… a warm mug of hot chocolate! 😉
Nice image, isn't it?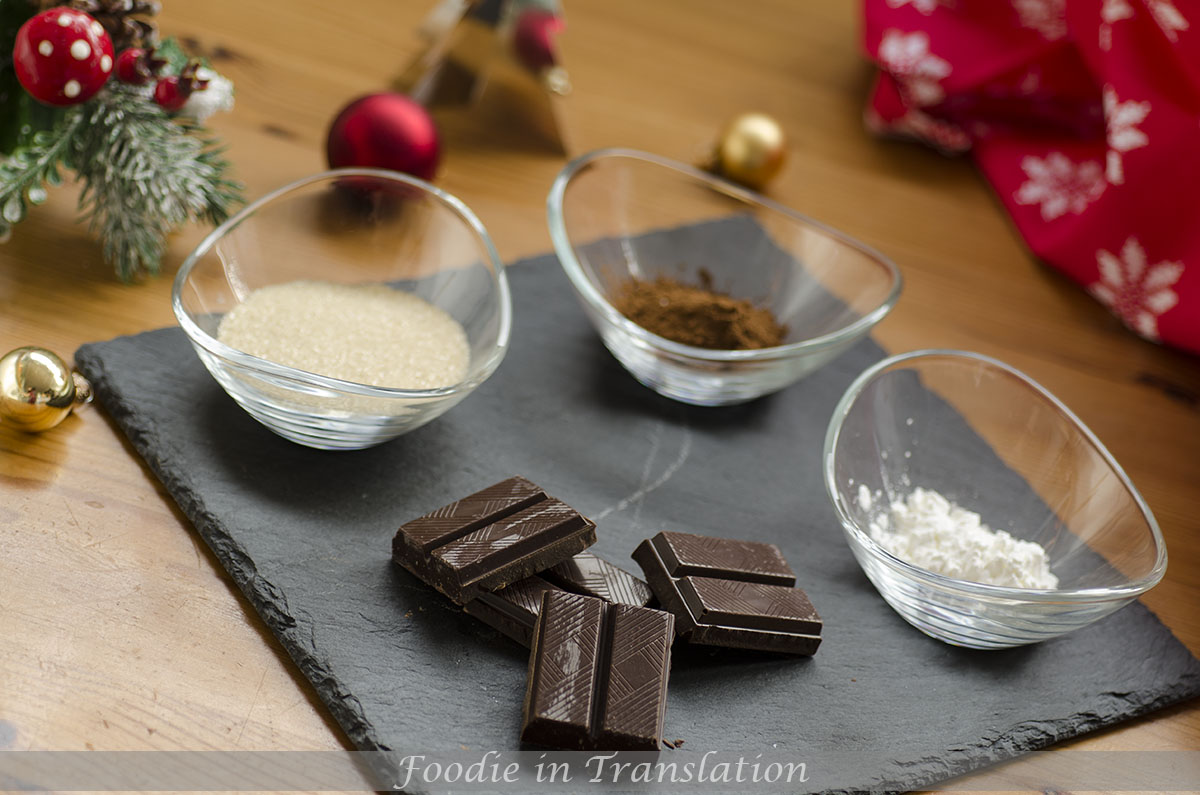 ---
Hot chocolate mix
---
Ingredients
180g dark chocolate 70%
12 tbs unsweetened cocoa powder
12 tbs vanilla dark brown sugar
12 tsp cornstarch
---
PREP time: 10 MIN
DIFFICULTY: easy
servings: 12 mugs
---
Chop the chocolate finely.
Put it into a food processor and blend until powdery.
Add cocoa powder, sugar and cornstarch.
Blend and stir together all the ingredients.
Voilà, the hot chocolate mix is done.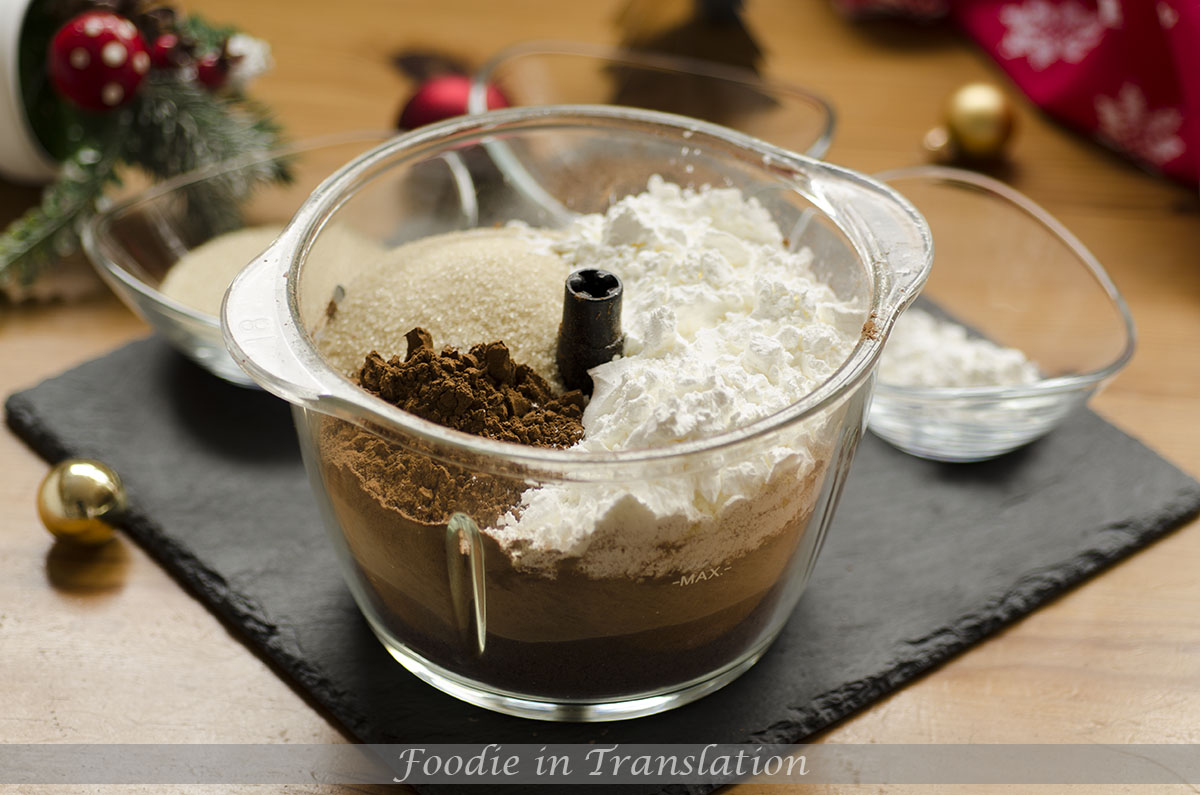 Transfer it in an airtight glass jar.
You can store it for up to 3 months.
Your Christmas present for your beloved ones is ready!!
Bon Appétit!!
---