Homemade ricotta cheese gnocchi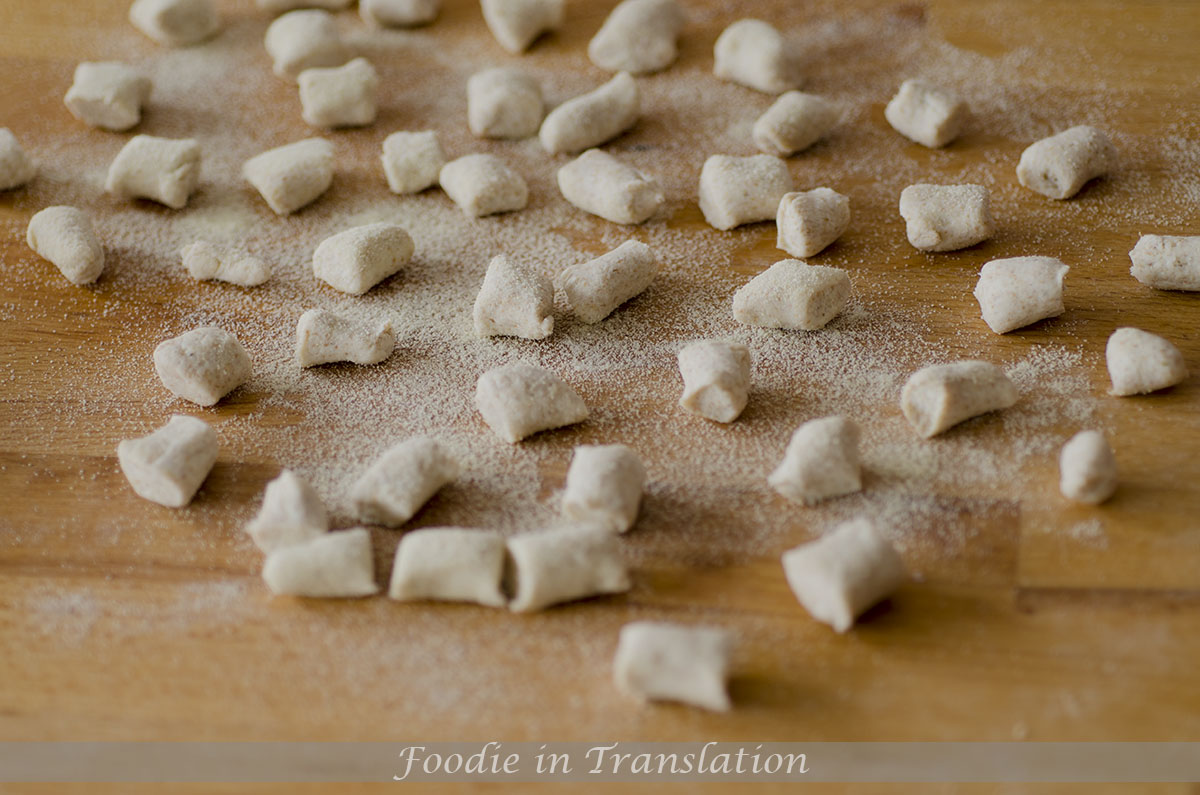 We always say "Thursday: gnocchi" in Italy, it's like an unwritten rule… Thursday is the specific day for gnocchi. So, why am I making them today? Because Thursday it's a real busy day for me, so I shake it up and I am making them right now. Moreover I am not preparing the potatoes ones, but the ricotta cheese gnocchi! 😀
The idea is not mine, but it comes from my family anyway, it's from our agrichef Giovanni, alias my brother. 😀
The only change I made is the flour, I use the whole-wheat 😉
I don't why I want so much to prepare fresh gnocchi, maybe it's the dull weather and the temperatures which are gradually decreasing or I want to cuddle us, because we are just recovering for the first seasonal flu…
---
Ricotta cheese gnocchi
---
Ingrédients
180g sheep's milk ricotta cheese (or cow's milk ricotta cheese)
80-90g whole-wheat flour
durum wheat semolina for the wooden board
1 pinch of salt
---
Prep time: 10 mins
Wait time: 10 mins
Cook time: 2-3 mins
Difficulty: easy
Servings: 2
---
Put the ricotta cheese on a wooden board, add a pinch of salt, the flour, gradually, and knead rapidly.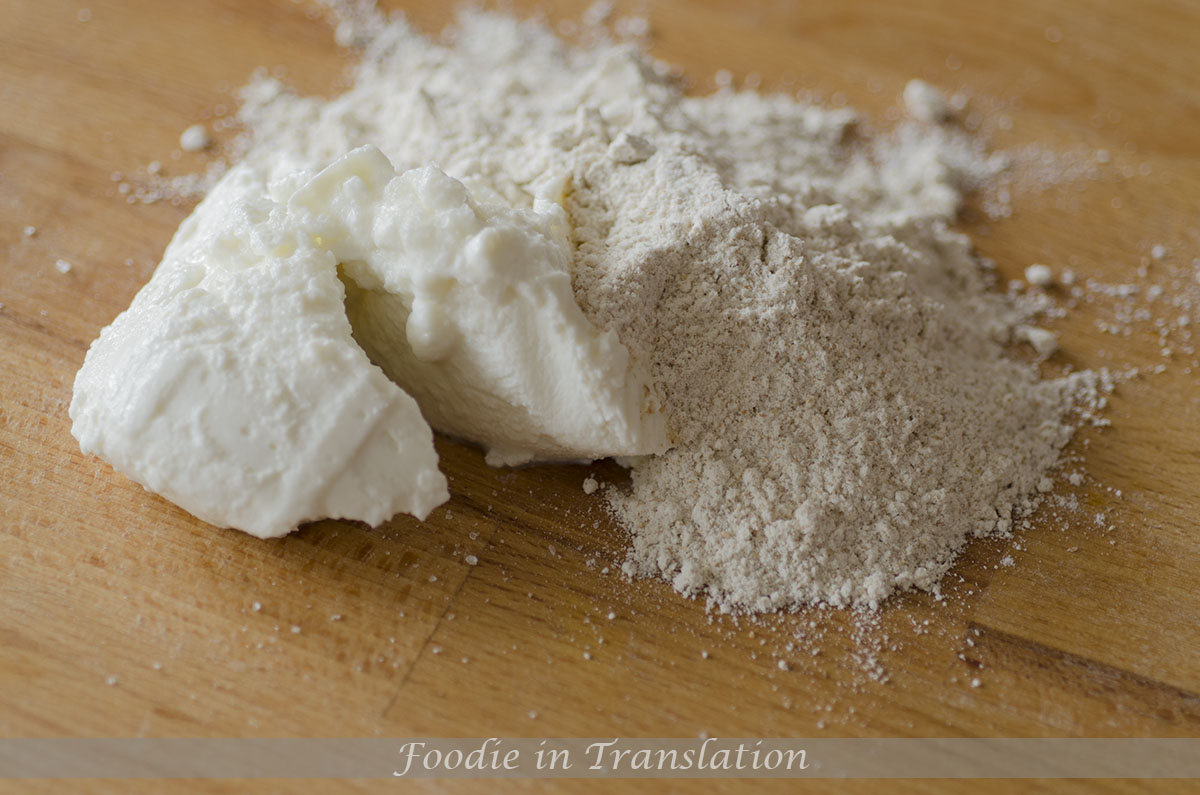 The flour quantity may vary depending on the ricotta cheese.
Be careful not to over-knead it (the secret is knead it just the time it needs to come together, not a minute more 😉 ), the dough has to be smooth and uniform .
Form a ball and let it rest 10 mins.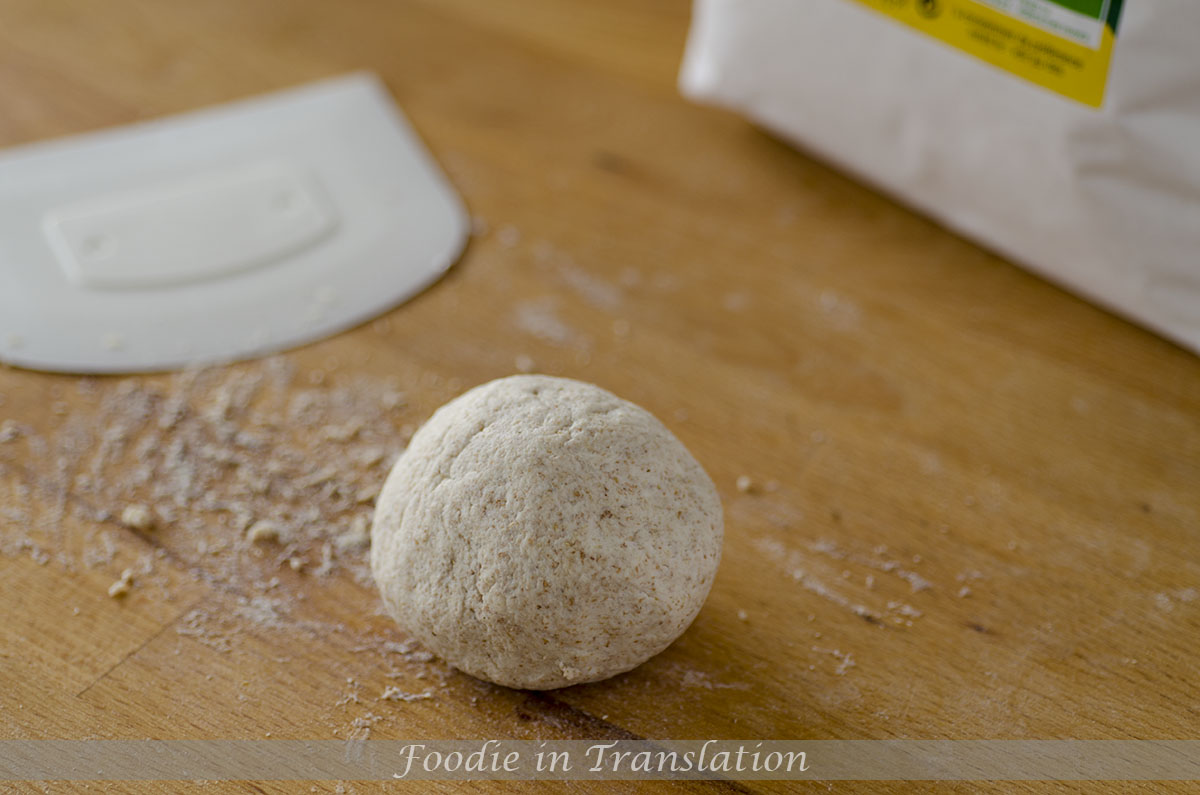 Take the dough, place it on the floured work surface and cut it into pieces.
Roll the dough piece into a evenly-distributed rope.
Cut the ropes into pieces, dust them with semolina and let them rest until the water is boiling.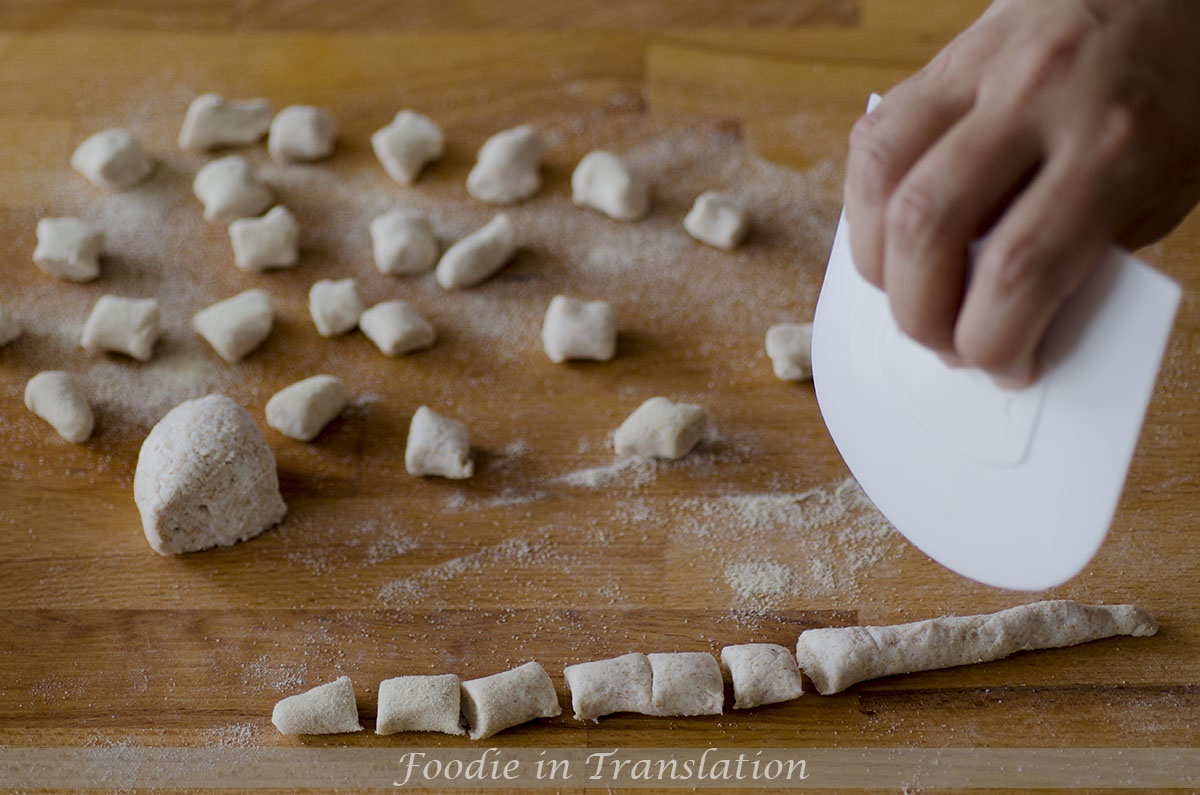 The ricotta cheese gnocchi are ready!
You only have to cook them in a lot of salty, boiling water with a drizzle of olive oil to prevent sticking , and drain them with a skimmer spoon once they float to the top.
You can season gnocchi as you like: with a butter and sage sauce, a four cheese sauce, with alla Norcina sauce (sausages and truffle), with a tomato and basil sauce… let's your imagination run wild! 😉
Bon Appétit!!
---