Grilled sardines… memories of Spain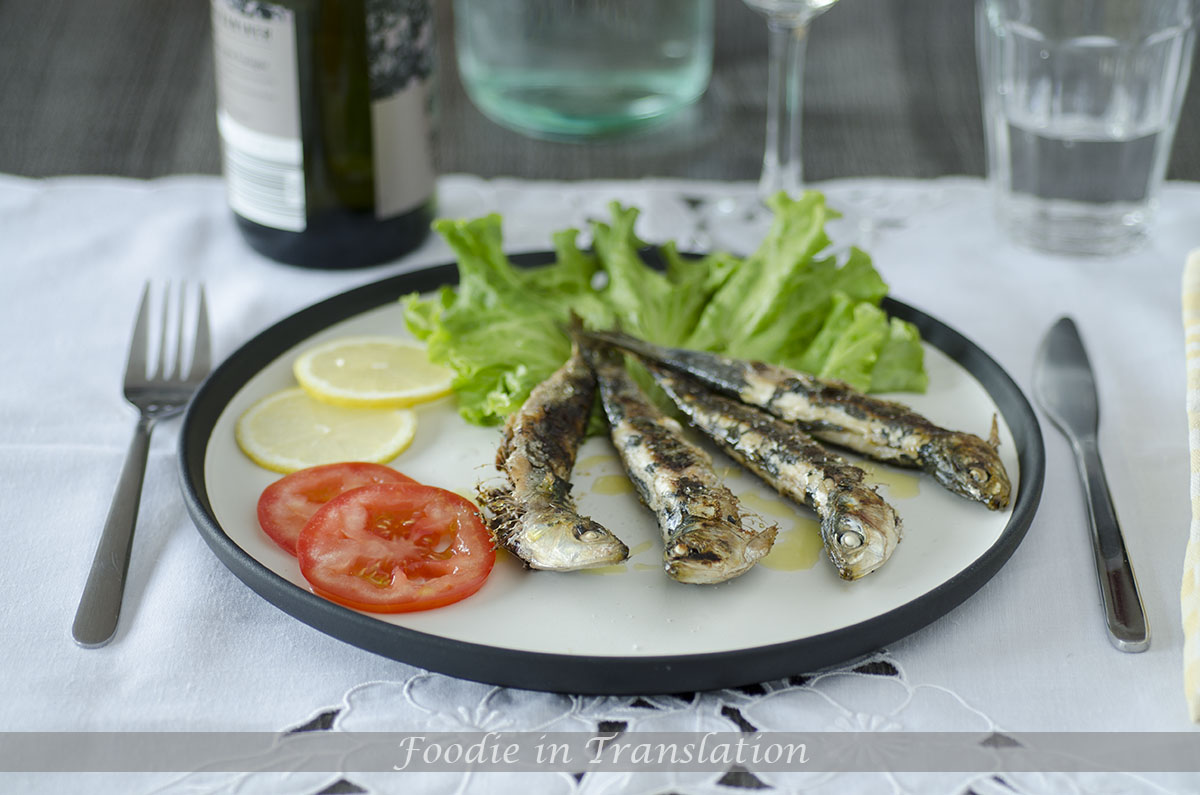 I prefer meat over fish, but sometimes I need to eat fish and one of the best dishes we enjoyed in Spain was espeto de sardina, which means grilled sardines.
I have a problem here, though… I haven't been able to find a good fish shop… or better I couldn't until last week 😀
It happens sometimes to discover new stores or new markets completely by chance…
To me, it always happens like this.
Last Tuesday, I went to a libanese grocery store. I wanted to prepare some hummus so I needed tahini. Once I got all I needed, I decided to take a walk around.
And I found a wonderful and huge street market.
I found delicious fruits and veggies, spent even less than usual and, most of all, discovered an amazing fish stand.
The smell was so good, that I couldn't believe my nose 😀
I couldn't buy fish that very day, because of the meat I already got for dinner, but I told myself I would be back there soon.
Done and dusted!
I walked there again on Friday and bought some fish… sardines, mackerels and mussels!!!
Finally I can eat some healthy oily fish… it is not as tasty as the Mediterranean fish, but never mind, I found a good fish stand at last and that's enough!!
Yay!!!
What was my first fish recipe? Grilled sardines, obviously! 😀
---
Grilled sardines
Ingredients
fresh sardines
lemon
salt
extra-virgin olive oil
---
Gut the sardines (or ask the fishmonger to do it), wash and scale them under cold running water.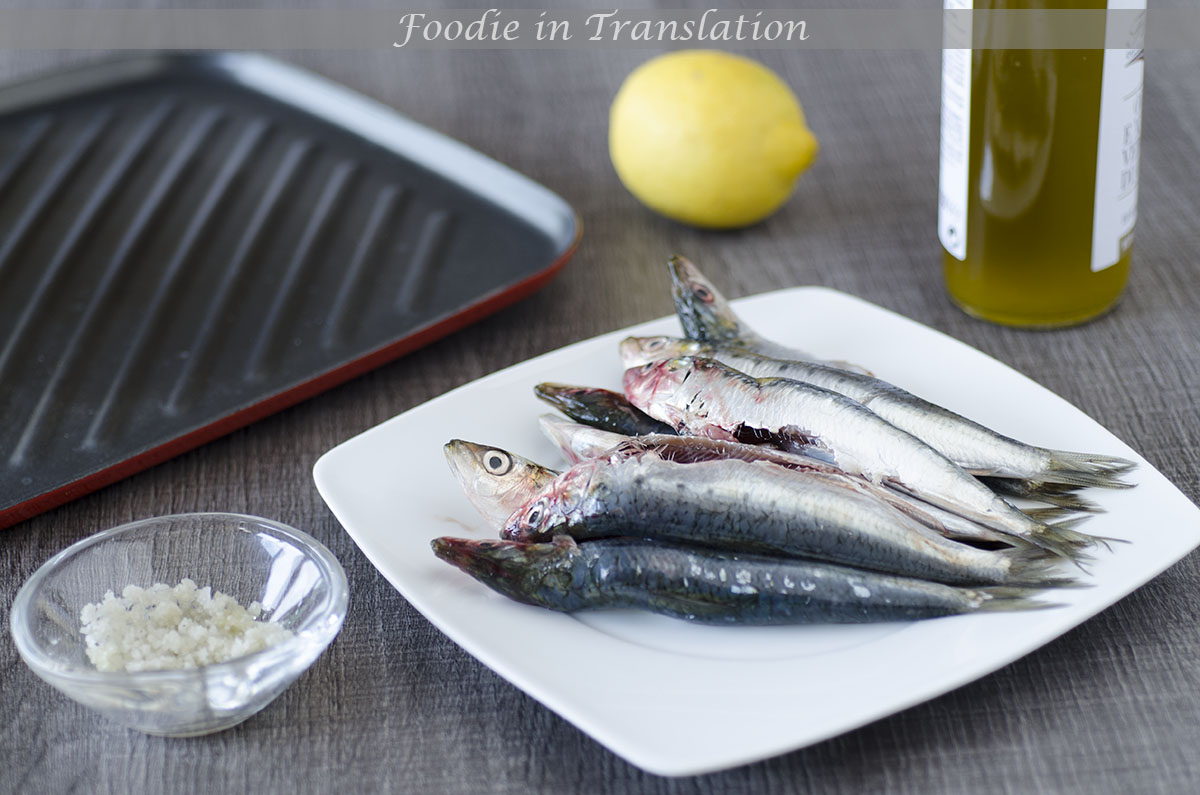 Preheat a grill pan and, when it is hot, place the sardines on it.
Cook for 5 minutes, flip the fish and cook for other 5 minutes.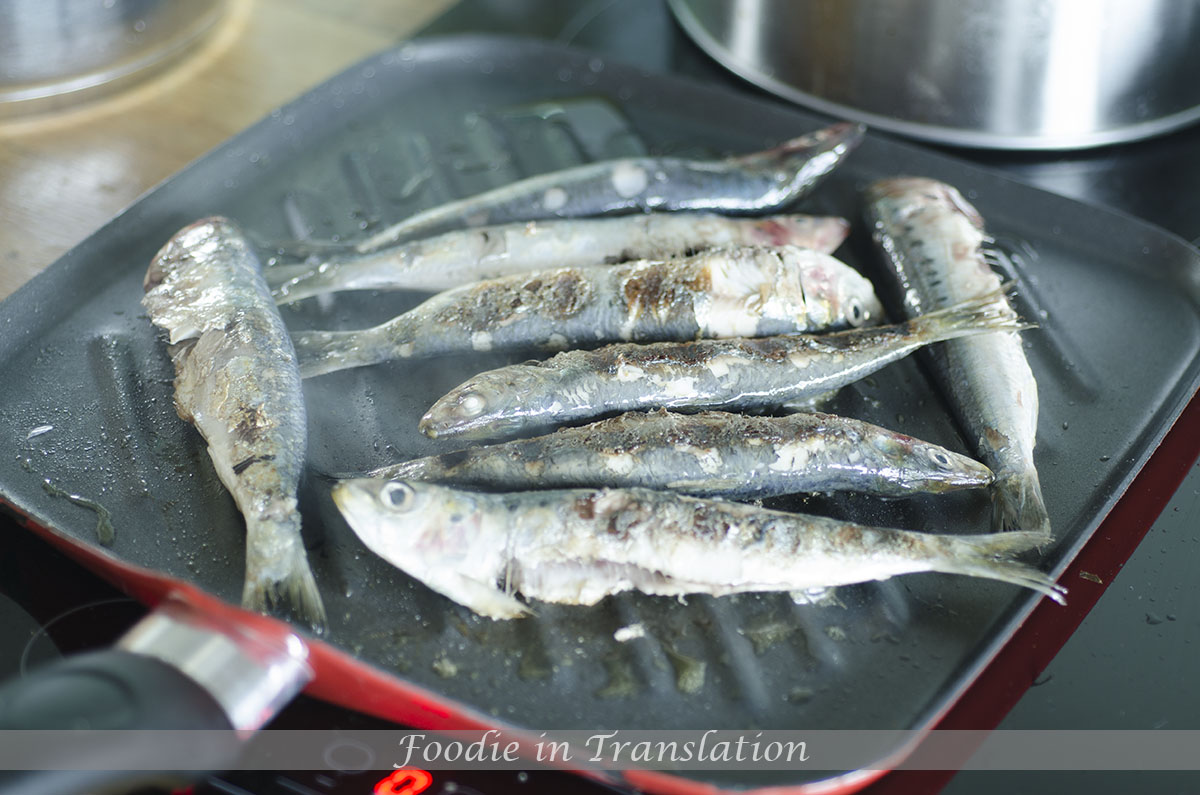 When sardines are ready, place on a plate, season with salt, a drizzle of olive oil and a sprinkle of lemon juice.
Grilled sardines are ready to be served.
Bon Appétit!!
---