Eggplant rolls with stracchino cheese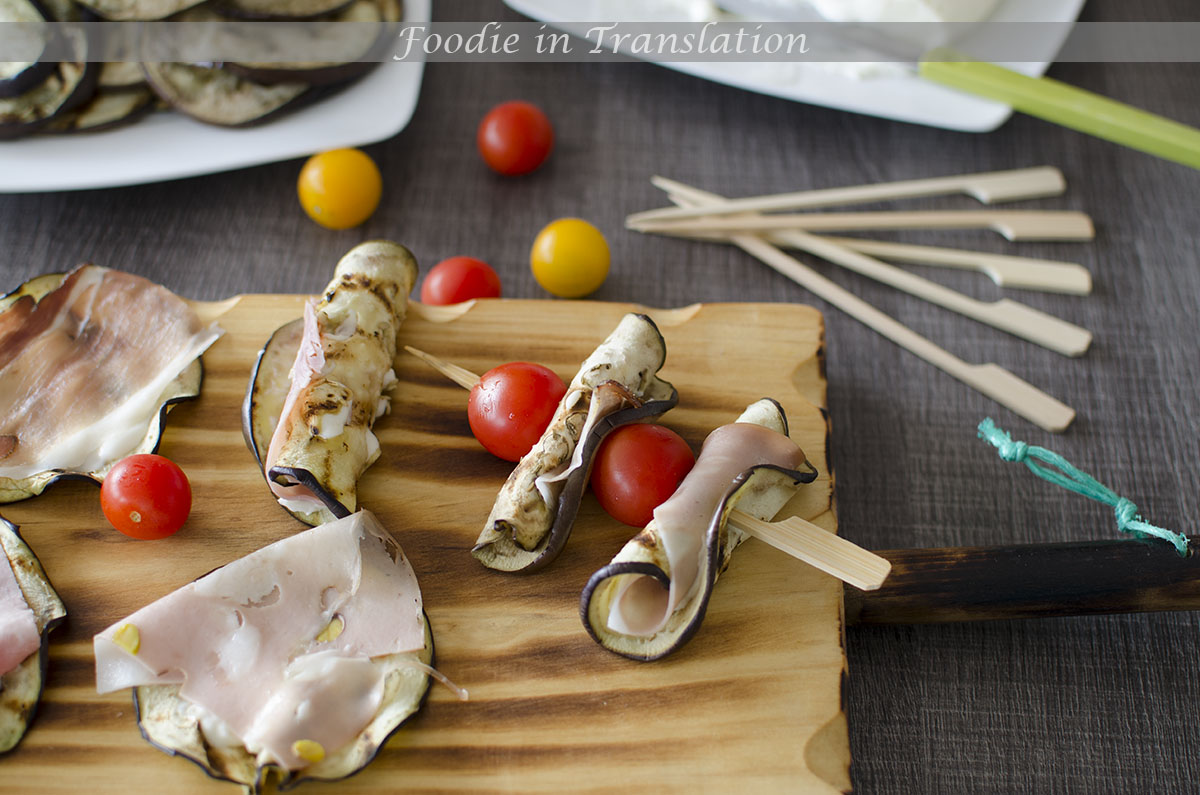 I finally found the time to prepare some eggplant rolls with stracchino!!
It's summer, it's eggplant season and I found a very good stracchino cheese, at last!
I love eggplants for their taste and because they are so versatile vegetables.
You can prepare a lot of recipes with it: parmigiana, pasta alla norma, meatballs, stuffed eggplants… just to mention a few.
Today, I will prepare this simple recipe using a very peculiar Italian cheese: the stracchino cheese.
I just found a good Italian grocery store 5 minutes from my apartment and the first thing I asked was: "Do you have any stracchino cheese?"
Normally any Italian grocery should have it, so you can buy it there.
Which kind of cheese is stracchino?
It is a typical north Italian product made with cow's milk.
Stracchino has a very soft, creamy texture and a mild flavour, with a very slight and delicious sour note.
It is perfect with pizza, focaccia, piadina or for stuffing recipes like this one.
These rolls can make a great starter, as well as a simple and delicious main dish.
You choose! 😉
---
Eggplant rolls with stracchino cheese
Ingredients
1 eggplant
stracchino cheese
mortadella
ham
smoked speck ham
cherry tomatoes
---
Cut the eggplant into thin rounds.
Cut in a half or in 4 pieces the mortadella, the speck and the ham, depending on the slice size.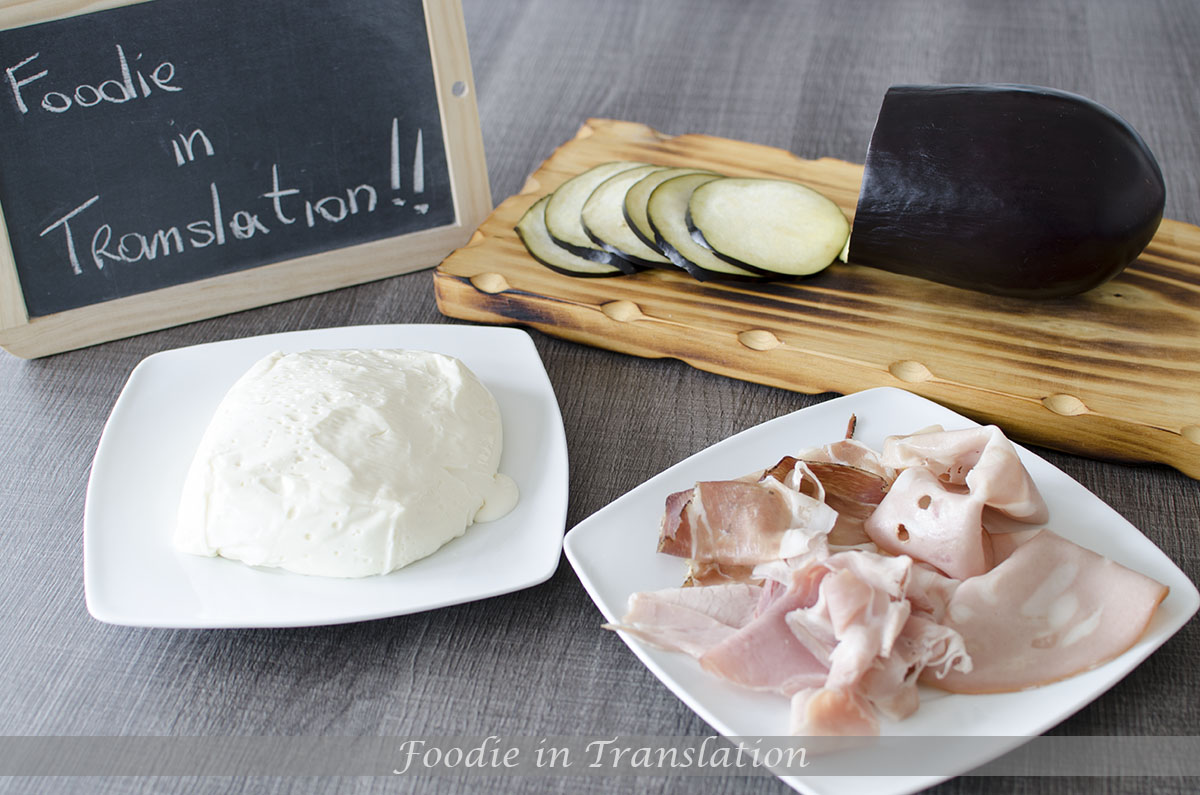 Preheat a grill pan and, once hot, grill the eggplants rounds for a couple of minutes each side.
Set aside.
Lay an eggplant slice on a cutting board, spread some stracchino on top, add a piece of mortadella or speck or ham and roll it.
Repeat with all the slices.
Thread each roll with a skewer and alternate two eggplant rolls with two cherry tomatoes.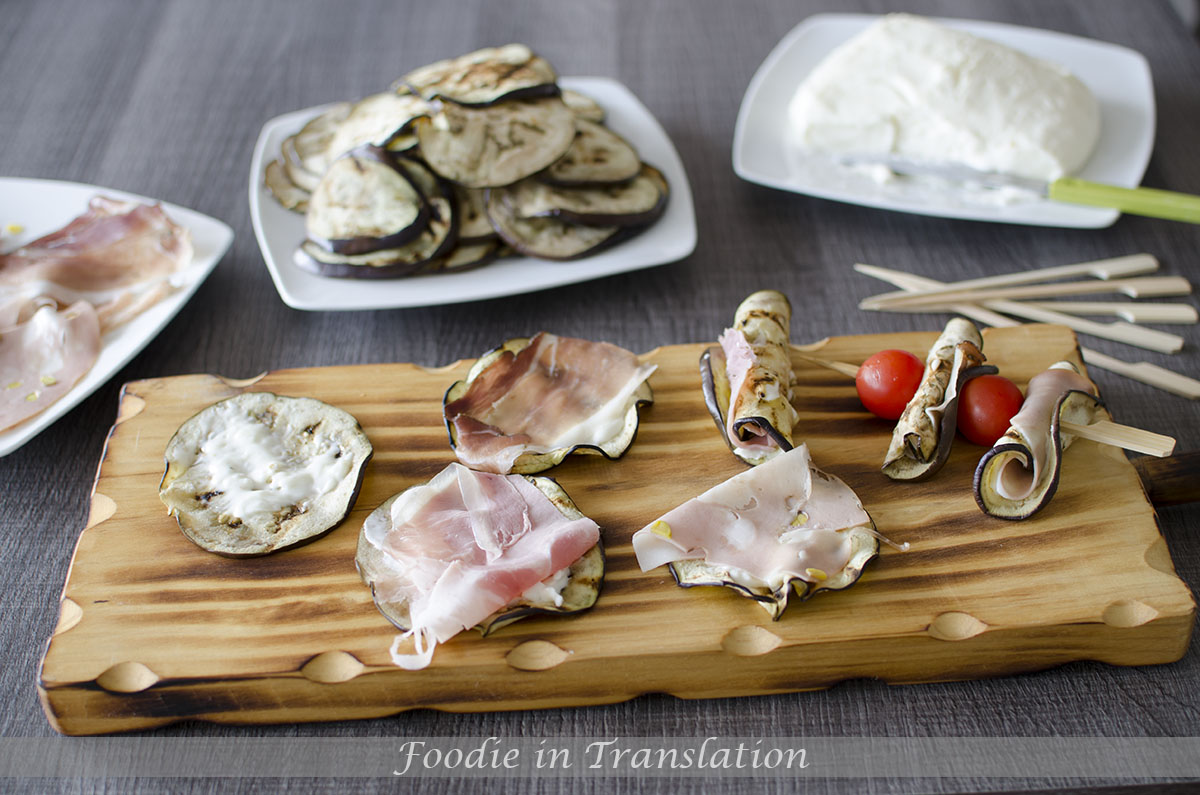 The eggplant rolls with stracchino cheese is ready to be served!
Bon Appétit!!
---