Tuscan pici pasta: a traditional fresh pasta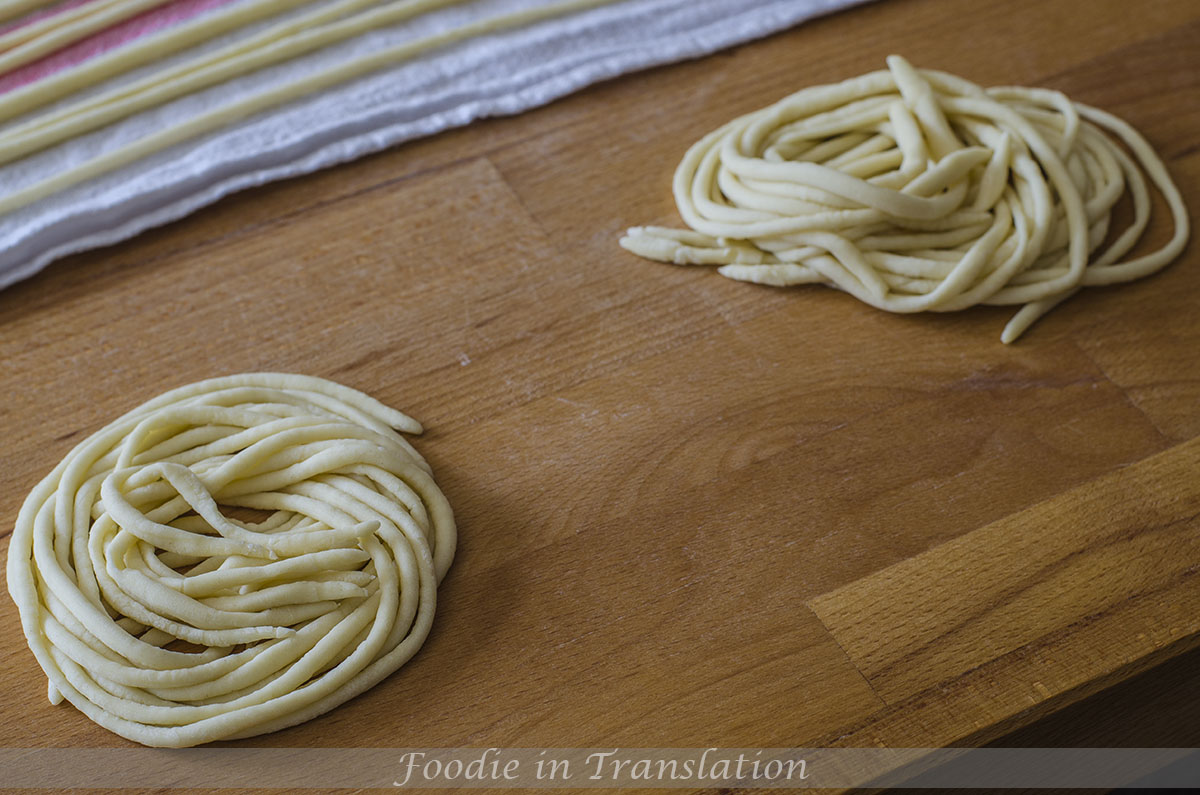 Some time ago, I heard about Tuscan pici pasta, a traditional Italian dish, but I never prepared them, till now.
What are Tuscan Pici?
Tuscan pici are a typical dish of the south of the Tuscany.
They seem like spaghetti but they are handmade, so they are irregular and thick.
Apparently their origins can be tracked back in Etruscan times.
As we can see in a fresco in the Etruscan "Tomb of the Leopards" in the city of Tarquinia, a servant has a dish of pasta, a long and irregular one, that archeologists claim as "Tuscan pici".
Maybe it is for this reason that we can find the same type of pasta, even though called in different ways, in other regions of the central Italy, like Lazio and Umbria, being once part of Etruria.
I always thought that preparing Tuscan pici will take me a lot of time, actually it doesn't.
And what about the taste?
They are excellent!!
Do I decided that I will prepare them regularly from now on.
---
---
Tuscan pici pasta
---
Ingredients
250g of flour
125g of water
1 pinch of salt
---
PREPARATION: 60 MIN
COOKING: 3 MIN
DIFFICULTY: EASY
SERVING: 2
---
Put the flour on a wooden board.
---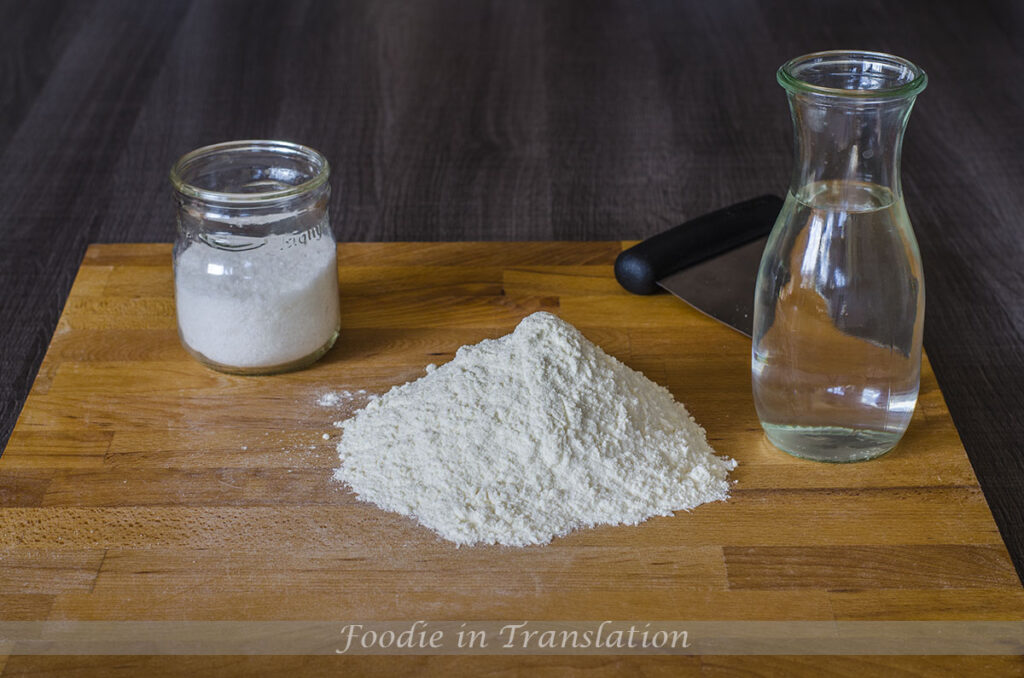 ---
Make a well and pour the water little by little.
Add the pinch of salt, mix and start to knead the dough for a dozens of minutes until it became a soft and smooth ball.
Cover it and let it rest for half an hour.
Roll it out with a rolling pin until it is 1cm thick.
Cut it into strips, put them on the wooden board and roll them with the fingers until you have long and thick spaghetti.
---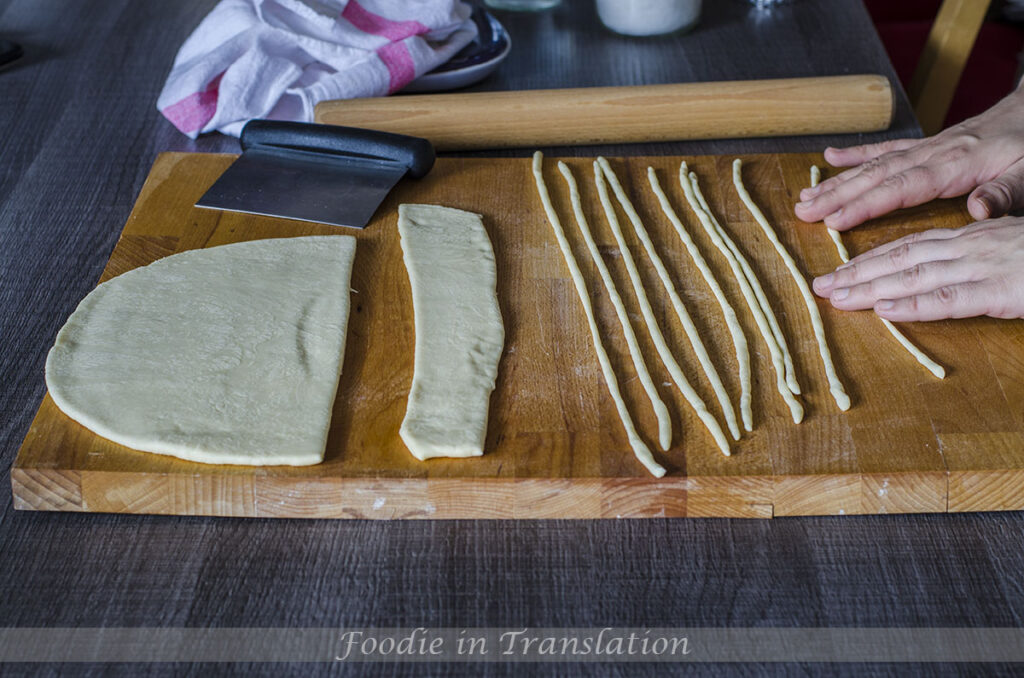 ---
Place the Tuscan pici on a floury towel et let them rest.
Cook in boiling salted water for about 3 minutes.
Bon Appétit!!
---