Kidney beans hummus, a perfect dip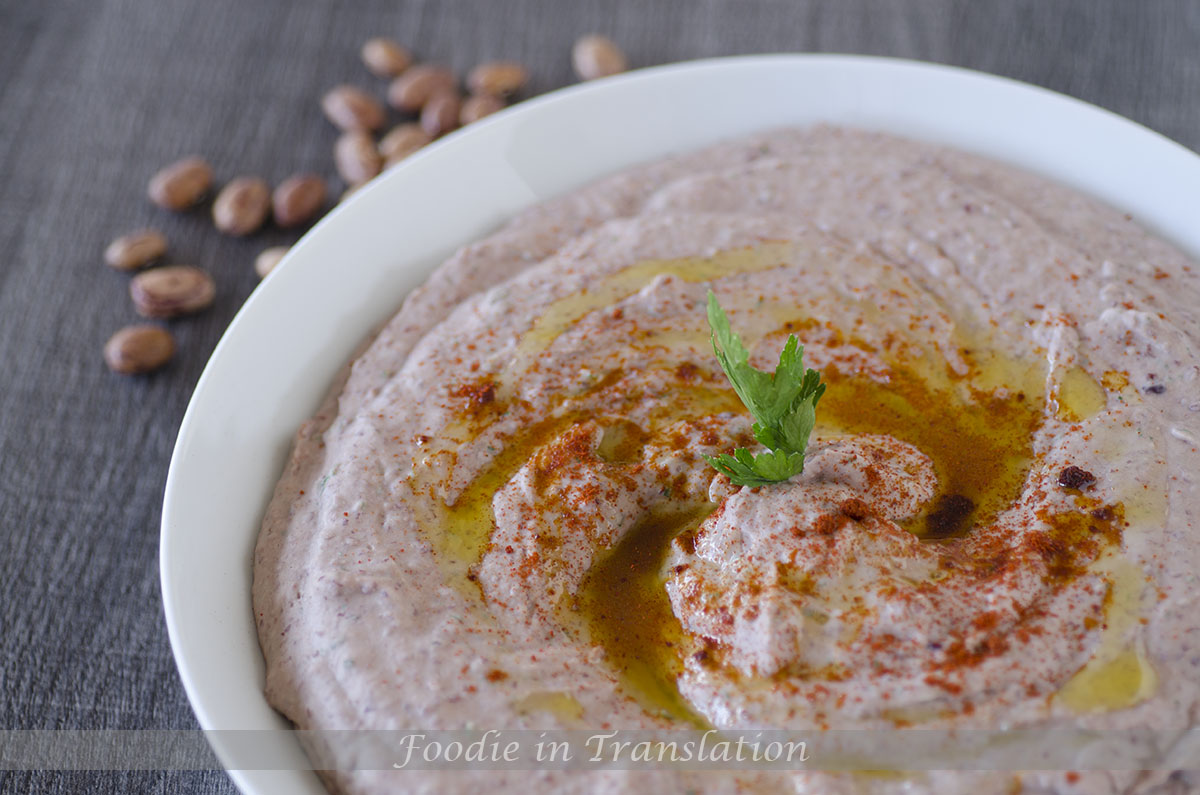 ---
I admit that I created this recipe years ago, totally by chance.
I was planning a party at home, I think it was a birthday party, with some friends and I wanted to prepare an easy and flavourful dip, suitable even for some vegetarians friends: the traditional chickpea hummus.
Obviously I open my cupboard and… oups, no chickpeas!!!
At that moment I had two possibilities: no more hummus or improvise using some other pulses…
Since I like to play with ingredients, I chose the second one, opened the cupboard and among peas, lentils and kidney beans… I decided to go on with kidney beans.
So I prepared for the first time what it became one of my signature dish : an easy, flavourful and mouth-watering kidney beans hummus.
---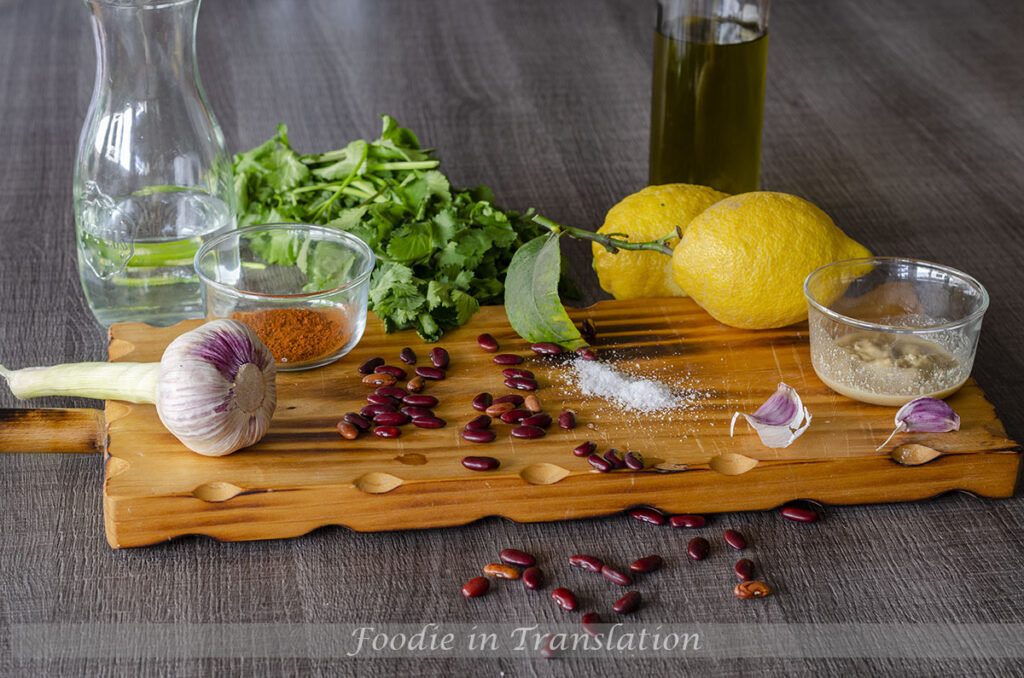 ---
---
KIDNEY BEANS HUMMUS
---
INGREDIENTS
1 can of kidney beans
2 tbs tahini
1 lemon juice
1 small garlic clove
1 pinch of salt
extra virgin olive oil q.s.
water q.s.
paprika
coriander
---
PREPARATION : 10 MIN
DIFFICULTY : EASY
SERVING : 4
---
Drain and rinse the canned kidney beans thoroughly before using them.
Put them in the bowl of a food processor with all the ingredients, except for the paprika, and process.
Taste it and adjust a bit of water, another pinch of salt, lemon juice or olive oil as needed.
I admit that every time I made hummus, I start with the specified quantities, then I taste and adjust the seasoning if necessary.
Process until the hummus is smooth and thick.
Put the homemade hummus is a bowl, sprinkle with paprika, a drizzle of extra-virgin olive oil and a small leaf of coriander as decoration.
The kidney beans hummus is ready.
I love to serve it with mixed vegetable sticks, like carrot, celery or cucumber, breadsticks or pita bread.
Bon Appetit!!
P.s.: If you don't want to use canned beans, you can easily use dried kidney beans.
You just have to soak the beans overnight (about 12 hours), rinse them, then cook them on the stove for about 2 – 3 hours.
---