No time for thinking about calories or diet… on Sunday! We should only enjoy the day and have a good meal, so today we will have ricotta cheese gnocchi with tomatoes, dry-cured ham and sage!
It is a quick recipe, so it's perfect for Sundays, when you want to sleep longer than usual, and delicious, so it's perfect for enjoying the day.
A few good ingredients, mainly the dry-cured ham, and that's it!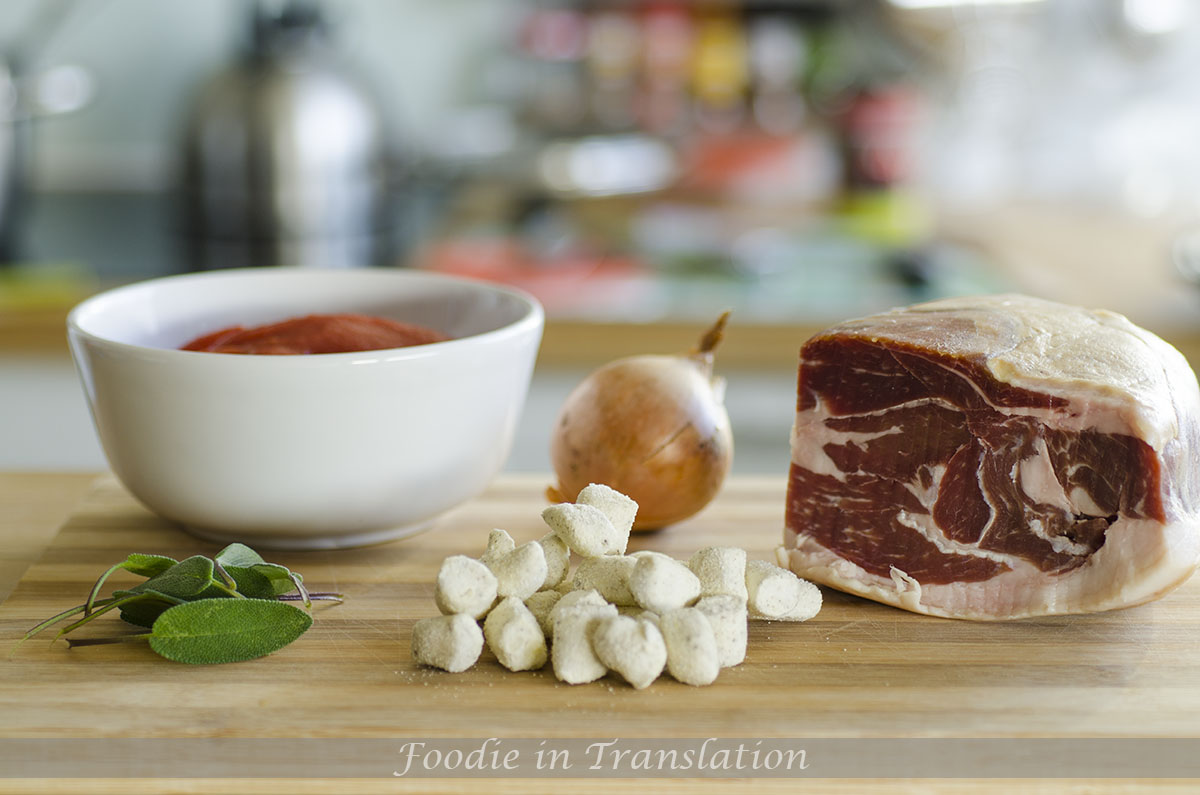 Are you thinking that making gnocchi is not so quick? Well, maybe you are right… Unless you make ricotta cheese gnocchi! 😉
They are ready in 30 minutes (considering the resting time).
Or, if you don't want to make them straight away, you can always prepare them the day before and then frozen them!
Easy, isn't it?
---
Ricotta cheese gnocchi with tomatoes, dry-cured ham and sage
---
Ingredients
500g ricotta cheese gnocchi
150g dry-cured ham
 12 leaves of sage
1 onion
1 can peeled plum tomatoes
salt
extra-virgin olive oil
---
PREP time: 10 MIN
Cook time :15-20 MIN
DIFFICULTY: Easy
Serving: 4
---
Finely chop the onion and let it brown in a pan with a bit of olive oil.
Dice the ham and slice the sage leaves.
Once the onion is golden, add ham and sage.
Cook for 5 minutes, then add tomatoes and cook other 10 minutes.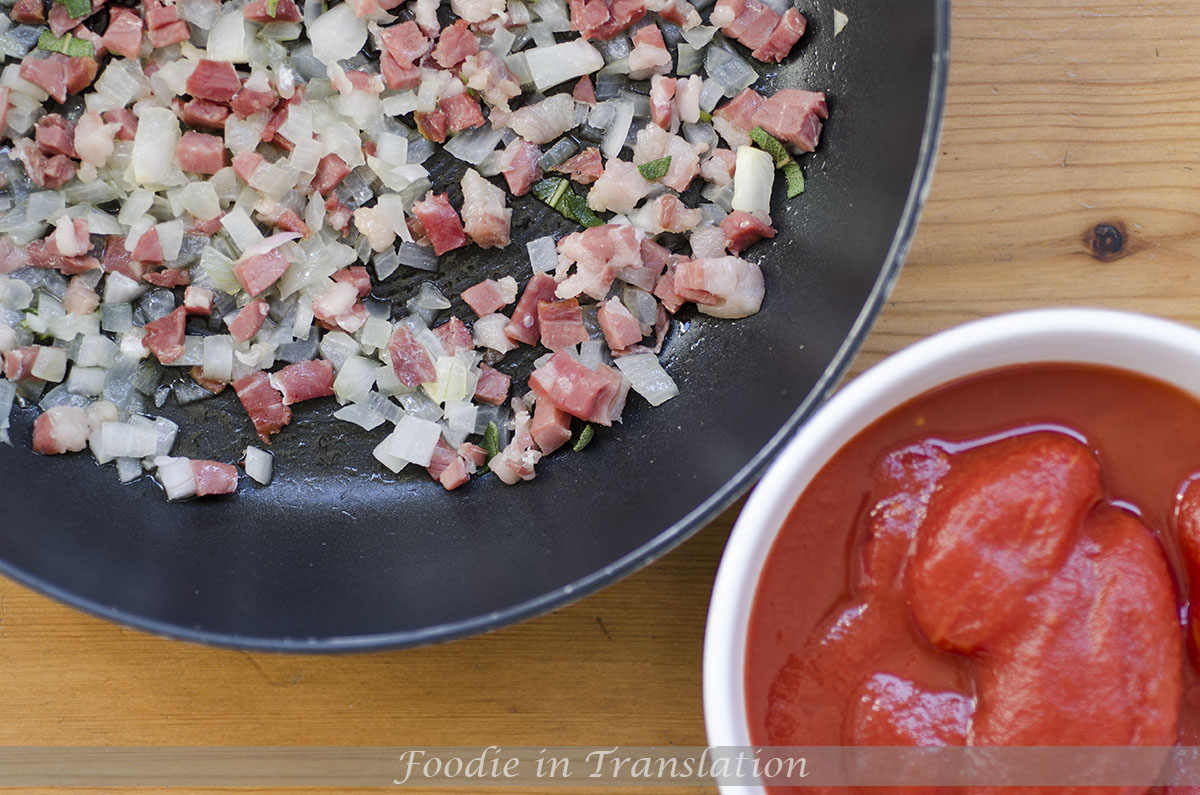 Meanwhile, boil the water.
Toss the ricotta cheese gnocchi in and drain them with a skimmer spoon once they float to the top.
(If you use frozen gnocchi, you have to toss them in boiling water still frozen)
Toss the gnocchi in the sauce, stir-fry for a couple of minutes and serve them.
Decorate with fresh sage leaves.
Bon Appétit!!
Please follow and like us: